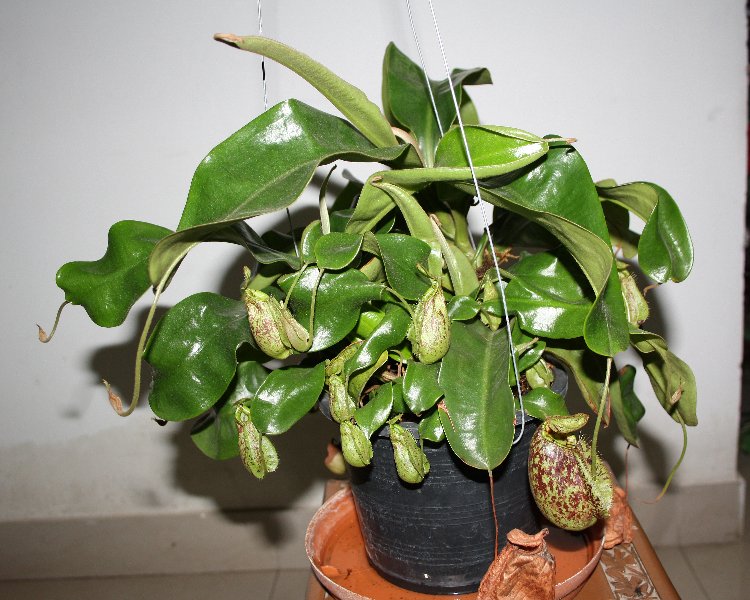 Carnivorous Plants are exremely fascinating. They do not stalk and hunt prey like the larger animals, but have remarkable adaptations to attract, capture and digest their prey.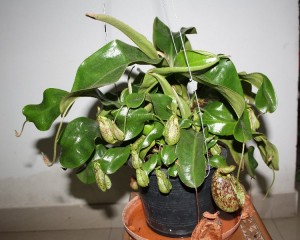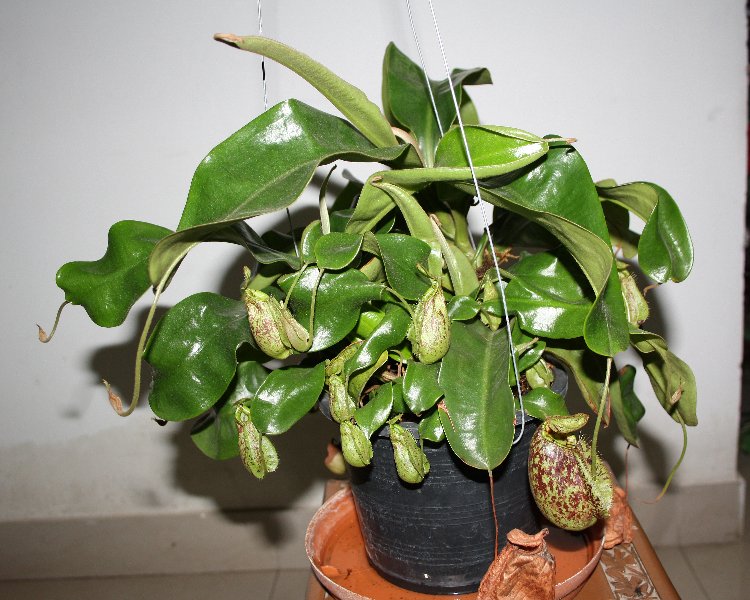 After more than three years of searching, I have succeeded in getting my first carnivorous plants.  Here  is the picture of my Winged Pitcher Plant.
I think it is  Nepenthes Alata but I am not sure.
It has adopted my home and is growing very well.
It has thrown out several beautiful pitchers…
It has two wings and a cap. It looks like an angel…..
I will add more photographs on my blog.