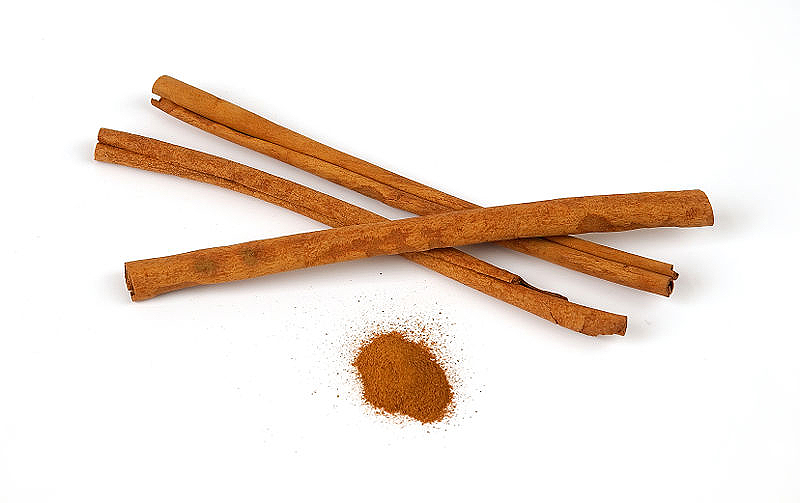 Travel India Dalchini (Cinnamon)



Spice Gardens

If you visit tourist places in Goa and Kerala, you can visit spice gardens.
Some plantation owners have improvised their spice gardens into tourist attractions.
You can see a variety of plants where different spices come from.
The guide will answer your questions and clarify your doubts.
Your host will serve you authentic local meals in virgin surroundings and arrange a traditional folk dance.


Indian Spices – Background  
We Indians use a lot of spices in our daily food.
But most of us do not know where the spices come from.

Someone suggested that I should write about the spices in my blog.
So I started the present series on different spices.
This one on Dalchini (true Cinnamon) is another in the series.
What is Dalchini


Dalchini (Cinnamomum zeylanicum or true cinnamon) is a species
of plants known as cassia.
Dalchini is native to the Indian subcontinent.
Ceylon monopolized the cultivation and export of Dalchini till about 1833.   Most commercial ground cinnamon sold in Western markets is actually cassia or a combination of Dalchini (true cinnamon) and cassia.
The part that is used is the dried bark of the tree.
The barks of Dalchini (or true cinnamon) and cassia, are easily distinguishable – when whole.
Their microscopic characteristics are also quite distinct.  Dalchini sticks (called quills) have many thin layers and can easily be ground into powder using a domestic grinder, whereas cassia sticks are much harder.
There are different varieties of cassia, obtained from different species of Cinnamomum plant that originate from different countries.
Amongst the famous ones are, 'Chinese', 'Indonesian', 'Saigon', 'Vietnamese' and 'Indian' cassia.  

Name (of Cassia) in International Languages
Spanish:                                Canela de la China
French:                                  Cannelle de cochinchine
German:                                 Z Limtkassie
Swedish:                                Kassia
Arabic:                                   Darasini
Dutch:                                    Kaneel
Italian:                                   Cassia
Japanese:                              Bokei
Chinese:                                Kuei / Kwei 
History

Dalchini has been a highly prized spice even prior to the Biblical times.
In the first century A.D., Pliny the Elder wrote of 350 grams of cinnamon being equal in value to about five kilograms of silver – about fifteen times the value of silver by weight.  
In the 17th century, the Dutch seized Ceylon – the world's largest Dalchini supplier –  from the Portuguese.
When the Dutch learned of a source of Dalchini along the coast of India, they bribed and threatened the local king to destroy it, thus preserving their monopoly on the prized spice.
In 1795, England seized Ceylon from the French, who had acquired it from their victory over Holland during the Revolutionary Wars.
By 1833, other countries learnt that Dalchini could be easily grown in such areas as Java, Sumatra, Borneo, Mauritius, Réunion and Guyana.
But even in 2006, Sri Lanka produced 90% of the world's Dalchini, followed by China, India, and Vietnam.  
Cultivation and cropping

Dalchini is a small evergreen tree, 10 – 15 meters (32.8 – 49.2 feet) tall,
belonging to the family Lauraceae.  The leaves are ovate-oblong in shape, 7 -18 cm (2.75 – 7.1 inches) long.
The flowers, which are arranged in panicles, have a greenish color, and have a distinct odour.
The fruit is a purple one-centimetre berry containing a single seed.
Cinnamon is harvested by growing the tree for two years and then coppicing it.
Coppicing is the traditional method of woodland management in which young tree stems are cut down to near ground level.
In subsequent years, many new shoots emerge around the old one and can be harvested again.
  Only the thin (0.5 mm) inner bark is used.
The outer woody portion is removed, leaving metre-long cinnamon strips that curl into rolls ("quills") on drying.
Each dried quill comprises strips from numerous shoots packed together.
These quills are then cut into 5 – 10 cm lengths for sale.

Culinary Uses
The bark of the Dalchini plant is a major ingredient of garam masala
used to flavour various Indian dishes.It is widely used as a spice in a wide variety of foods, beverages, pharmaceuticals, liquors, cosmetics, perfumery and toiletries. 
Dalchini is an important ingredient of Kadhi, a popular yogurt curry in Gujarat and other northern states of India.

In the Middle East, it is often used in savoury dishes of chicken and lamb.
In Persia, Dalchini powder is a very important spice in Persian cuisine, used in a variety of thick soups, drinks, and sweets.
In the United States, cinnamon and sugar are often used to flavour cereals, bread-based dishes, and fruits, especially apples.   Dalchini is also used in pickling.Dried buds resembling cloves are used in the East for pickles, curries, candies and spicy meat dishes.
Tiny yellow flowers have a mild cinnamon flavor and are sold preserved in a sweetened brine and used to perfume sweets, fruits, teas and wines.Dalchini oil is an international favourite in beverages and perfumery, while Dalchini oleoresin is a popular flavour for processed foods.  
Medicinal Uses

Dalchini oil is used to treat toothache, fight bad breath, aid digestion and to cure colds.
It is used to treat diarrhea and other problems of the digestive system. Dalchini is high in antioxidant activity and also has antimicrobial properties.Dalchini is used in the treatment of type II diabetes and Insulin Resistance.
Dalchini is also used as an insect repellent. Cinnamon was an important part of the mummification mixtures used for the pharaohs.  
Recommendation

Dalchini is one of the few spices which can be chewed raw.
Chew it and enjoy it.