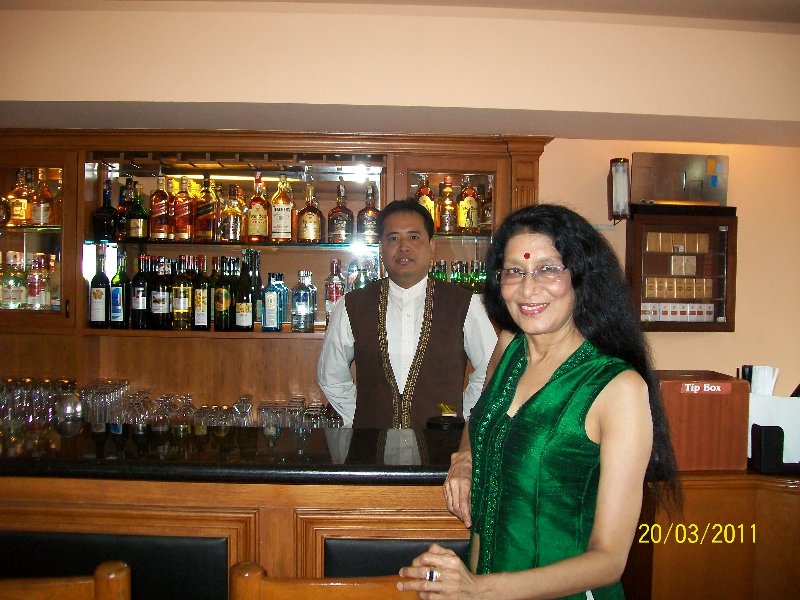 Munnar – a cuppa of British Tea
Kashmir of South India
I had heard a lot about Munnar, the beautiful hill station in South India.
And although I had visited places very close to Munnar, such as Theni (Tamil Nadu) – only about an hour's drive from Munnar – due to shortage of time, I could not visit the place.
So, in early 2011, I decided to visit Munnar,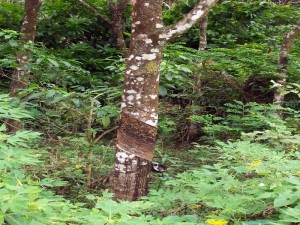 Munnar is a wonderful getaway in Kerala, nestling at an altitude of 1,829 metres, amidst luscious tea and coffee plantations, hills, valleys, lakes, waterfalls, forests, exhilarating walks, birds and animals. It is nicknamed the Kashmir of South India.
I booked a small suite in one of the finest resorts there. My RCI membership comes in handy on such occasions. I had to pay only nominal charges. I also booked return flights from Mumbai to Kochi three months in advance. So those too were cheap.
A two hour drive (120 kms) from Kochi airport took me into the heart of tea country. I was passing through beautiful tea gardens on all sides.

Tea
I recently read an article that tea drinking originated in India. Much as I would love to believe this,  this is not true.
Tea drinking originated in China almost 4750 years ago. It was known there as Ch'a. The word has been copied by India, Japan, Russia, Iran and the Middle East.
In A.D. 780, the Chinese tea expert Lu Yu published the first exclusive book on tea 'Ch'a Ching' meaning 'Tea classic'. In this book, he has described various kinds of tea, their cultivation and manufacturing in China.
Though we had indigenous tea plants in India, commercial cultivation of tea entered India much later. In 1834, Lord William Bentinck, then Governor General of British India, appointed a Tea Committee to advise him on the feasibility of commercial tea cultivation in India. The first experimental samples of tea from indigenous tea plants were sent to Calcutta in 1836.
The rest is history.
Today, India is the world's second largest producer (India was number one, but China overtook India to become the number one). And we have all kinds of tea….from the good old time tested orthodox "Britisher's….cuppa tea" to all kinds of delicately flavoured exotic concoctions.
History of Munnar and its tea plantations

Munnar was discovered by John Daniel Manro, a British lawyer and planter, in the 1870s, when he visited the area on a hunting expedition. He immediately recognised the agricultural potential of the region.
In July 1877, Manro leased 581.12 sq kms (125,000 acres) of land from the Raja of Poonjar and formed a co-operative society called 'North Travancore Land Planting and Agricultural Society'. The members of the society started farming coffee, sisal and cardamom.
Another European, A.H. Sharp, experimented with different crops such as coffee, cinchona, sisal and cardamom and concluded that the area was best suited for tea. He started tea plantations. Over the years, more and more tea plantations grew up.
In 1964, the Tata Group entered Munnar.  By 1980s, Tata Tea Ltd. had acquired most of the tea plantations to become the second largest integrated tea manufacturing facility in the world.
On 1st April 2005, Tata Tea Ltd. exited most of its plantations in Munnar and were succeeded by Kanan Devan Hills Plantations Company Private Limited which now owns 7 extensive gardens covering 24,000 hectares, with an annual production of 21 million kgs of tea.
An interesting feature of this company is that its 12,000 plus employees are its shareholders.
What to see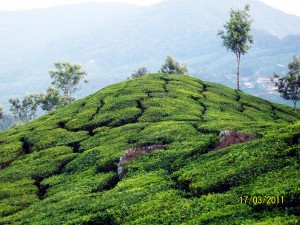 There are a number of places in and around Munnar which you can visit. During the rains, the place becomes a fairyland enveloped in fog and mist andfull of cascading waterfalls.
But where ever you go, when ever you go, you will see beautifully manicured tea gardens. Left to nature, the tea plants grow quite tall. But for tea cultivation, they have to be continuously cut to 1 metre or so to encourage the growth of new shoots. The fresh tea shoots are pinched or clipped every three or four days from which tea is made.
The tangled leftovers of dead tea plants make wonderful show pieces. They are dried, sand papered and given a coat of varnish. You can put a sheet of glass on them and use them as beautiful ornamental tables.

Tea Museum  (2 kms from Munnar)
The Kanan Devan Hills Plantations Company Private Limited maintains India's first tea museum which is a must visit site for all visitors.
Here, you can learn about the growth of the tea industry – from the simple tea roller to the present fully automated tea factory of Madupatty.
You can learn about various aspects of tea processing and the operations that go into the making of black tea. You can also do some tea tasting.
You can see old-time bungalow furniture, iron safe, magneto phone, wooden bathtub, iron oven that used firewood, etc., and antique office equipments such as antiquated typewriters and PBX.
The museum has an iron-age burial urn from the 2nd century B.C. exhumed in the 1970s.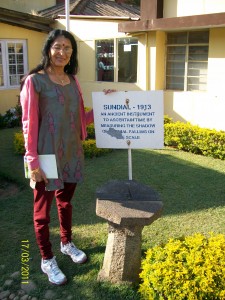 Near the entrance of the museum is a granite sundial, made in 1913 by the Art Industrial School at Nazareth in Tamil Nadu.
Mattupetty (13 kms from Munnar)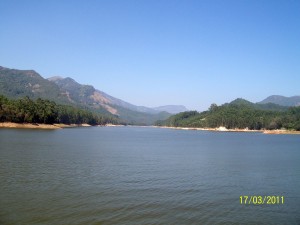 The Mattupetty lake and dam are situated at a height of 1700 mts. You can do some boating here.
You can visit the Indo-swiss dairy farm, which is close by. It has over 100 varieties of high yielding cattle.
Eravikulam National Park (15 km from Munnar)
PEERMEDE
There are other national parks around Munnar,  but the 97 sq. kms. Eravikulam National Park is the home of the endangered Nilgiri Tahr, a rare mountain goat. Originally established to protect the Nilgiri Tahr, the Park was declared a sanctuary in 1975. Its status was elevated to National Park in 1978.
The total number of Niligiri Tahrs here is estimated to be over 1300 – about half the world's population.
The park is breathtakingly beautiful. The Anamudi peak (2695 mts), the highest peak in South India, is located in the Southern region of the park.
If you have the time and inclination, you can walk up to the top.
Marayoor (40 kms from Munnar)
Marayoor is the only place in Kerala that has a natural growth of sandalwood trees.
I visited the sandalwood factory of the forest department, the caves (muniyaras) with murals and relics from the New stone age civilization and the children's park spread across a hectare of land under the canopy of a single banyan tree.
You can also visit the Thoovanam waterfalls and Rajiv Gandhi National Park nearby.
Dolmens
You can see muniyaras (caves) dating back to the New Stone Age near Kovilkadavu village. These caves contain rock paintings of great archaeological importance.
But what was more interesting for me were the dolmens, or old burial chambers, consisting of four erect stones covered by a horizontal capstone.
Neelakurunji flowers
You can also see the beautiful Neelakurunji flowers here, but there is only one hitch. The spectacular blue blooms cover the entire mountainside.
But they flower once in 12 years and the next flowering will take place in 2018.
So you will have to wait for another 7 years.
Reaching There
 The nearest airport is Kochi.
Kochi also has a railway station and is well connected by road also.
You can see a map of the place and get other information from the
following site:
http://www.munnar.org/munnar-maps.php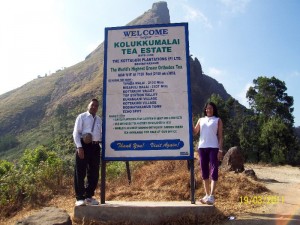 Summer Resort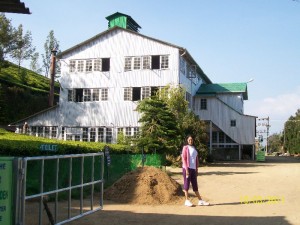 The word Munnar is derived from the Tamil words moon – aar meaning three rivers because Munnar is located at the confluence of three rivers – Mudrapuzha, Nallathani and Kundala.
The most appropriate description of Munnar would be tea country. But it is much more than that.
The Britishers of South India had made Munnar their summer resort.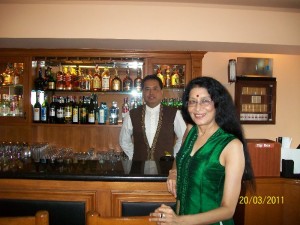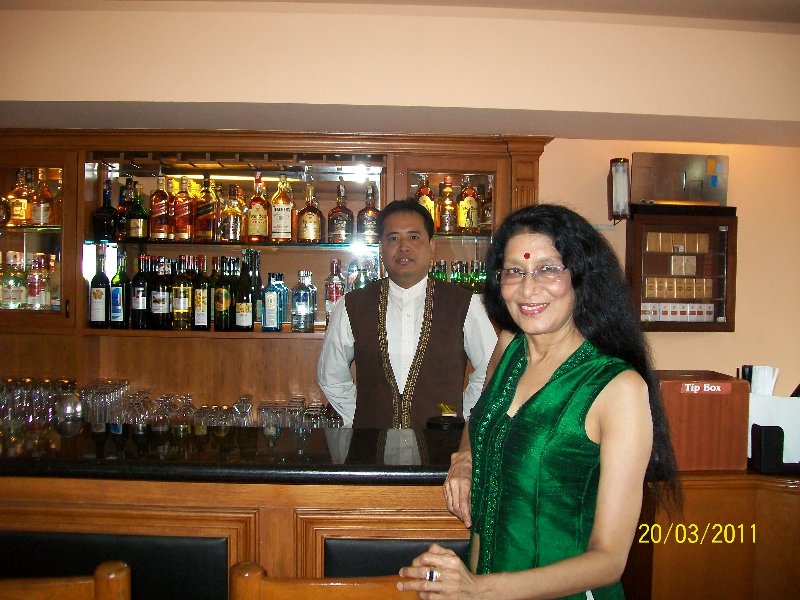 And it really rains during the monsoons. The rains here are 2nd only to Cherrapunji in Assam.
You will surely fall in love with the place during the rains.