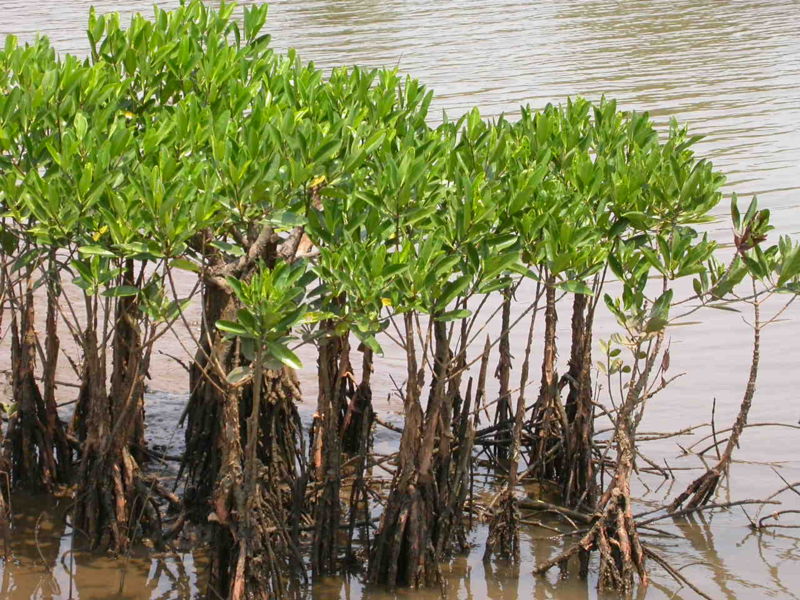 Travel India Saving the Mangroves of Mumbai


Once upon a time, Bombay (Mumbai) had vast areas of mangrove forests.
Over the years, most of these  were cut down.
And the Maharashtra Government and its impotent officials remained mute spectators.

Bombay High Court to the rescue
In India, the Supreme Court and the High Courts – even though they are horribly overburdened with work – are able to do what the governments fail to do.
For instance, the Delhi High Court effectively cleaned up the polluted environment of Delhi.
In October 2005, the Bombay Environmental Action Group (BEAG) filed a PIL (Public Interest Litigation) before the Bombay High Court.
The Bombay High Court ordered "a total freeze on the destruction and cutting of mangroves in Maharashtra".

The Bombay High Court ruled that the mangroves should be mapped and notified as "protected forests" within a deadline of eight months.
The Court asked the Maharashtra Government to hand over this land to the Forest Department by August 2006.
Notification of Mangrove Forests

In pursuance of the Bombay High Court's order – in 2007, the Maharashtra Government identified and notified 2,157 hectares of mangroves.In July 2008, the Maharashtra Government notified a further 3,431 hectares of mangroves in and around Mumbai as 'protected forests'.
The notification covers the mangroves in Borivali, Andheri, Kurla as well as parts of Colaba.
With this, the Government has notified 5,589 hectares of a total of 6,000 hectares of mangroves (or more than 90%) in Mumbai, Thane and Navi Mumbai.
But in all fairness, the credit should go to the Bombay High Court.

Notification of more mangroves needed
But according to experts, much more has to be done.
Vivek Kulkarni, mangrove expert and member of NGO Conservation Action Trust (CAT), welcomed the second notification.
But he says that the High Court  ruling is for the protection of mangroves in the entire state and that mammoth job is still pending.Kulkarni points out that not notifying mangroves along the state's coastline has already caused much harm to the valuable mangroves.
The mangrove land is being sold by builders at Rs 7 – 8 lakh per acre today. The price was only  Rs 7,000 – 8,000 per acre a few years ago.

Mangrove Forests – Unique Eco systems

The mangrove forest is a unique eco system.
It is a natural sink which cleans the water of chemical pollution.
It harbours a wide range of birds, fishes, amphibians, crustaceans and other aquatic life.
It stops the onslaught of the wind and waves; and not only prevents erosion, but actually reclaims land from the sea.    
Maharashtra Government – complete your work as early as possible.
Each one of us living in Mumbai will be thankful to you.