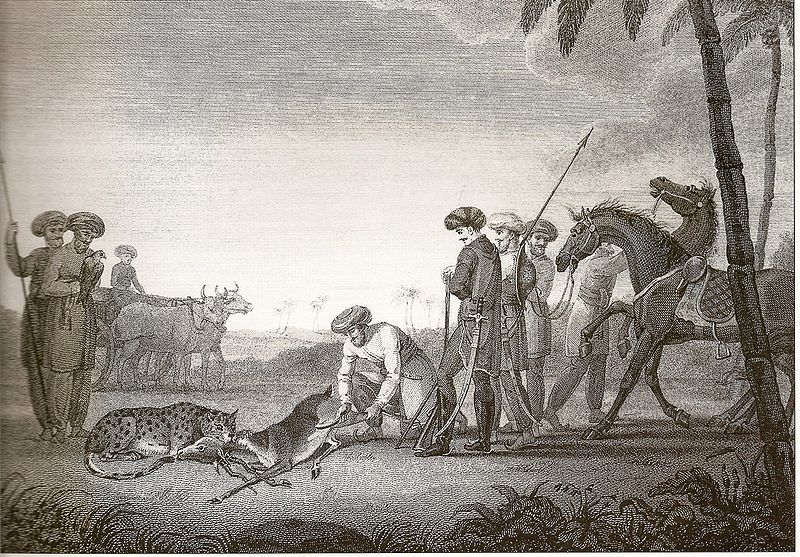 Reintroduction in India

The  Cheetah is the fastest land animal on earth.
The word "cheetah" is derived from the Sanskrit word 'chitraka', meaning "speckled".
Asiatic Cheetah
Once upon a time, the Asiatic Cheetah (a different sub specie from its African cousin) was quite common and  roamed all the way from Arabia to Iran, Afghanistan and India. The Asiatic Cheetah was also known as the hunting leopard, and were kept by kings and princes to hunt gazelle.
The Moghul Emperor Akbar is believed to have kept 1000 cheetahs.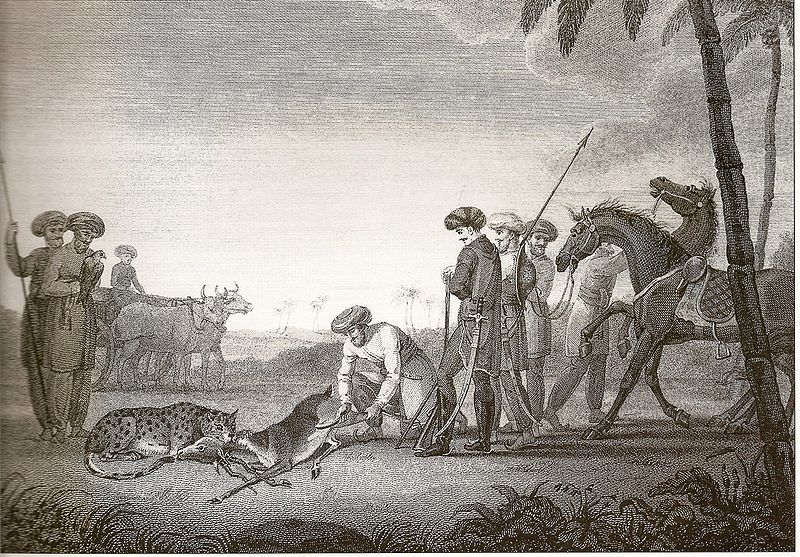 Decimation of the Asiatic Cheetah
At the turn of the 20th century, there were several thousands of the Asiatic Cheetah in India.
But they were indiscriminately hunted.
The last three wild cheetahs in India were shot by the Maharajah of Surguja in eastern Madhya Pradesh in 1947.

After that, there remained a few cheetahs in different zoos of India.
But all of them died.
Since then, 35 cheetahs have been brought to India.
All of them died due to improper care and diseases in 6 different zoos – Hyderabad, Delhi, Kanpur, Calcutta, Trivandrum and Mysore.
The IUCN Red List of Threatened Animals has listed the Asiatic Cheetah as 'critically endangered'.
Only 75 to 100 remain in the wild – confined to Iran's Kavir desert – with a few being sighted in south-west Pakistan.

Reintroduction of the Cheetah
We hear so much of animal species being wiped out, that reintroduction of a species is wonderful news.
We may be able to see the Asiatic Cheetah once again in our forests.
The Wildlife Trust of India (WTI), has drawn up a detailed plan to reintroduce the cheetah.
It has identified several locations it considers suitable habitats.
Cheetah from Numibia

The Government of India approached Iran for a pair of cheetahs.
Iran agreed to give a pair in exchange of a pair of wild lions.
But Gujarat refused to give the two lions from the Gir Sanctuary.
The Government of India then approached Namibia and Namibia agreed to give a pair of cheetahs to India.
But the Namibian cheetah is a different sub-species from the Asiatic cheetah, and scientists warn that no translocation should be done without proper studies.
Final decision to be taken in September 2009
An international conference of experts from Africa and Europe will be held in September 2009 to move the project forward.
If the plan is cleared, the pair of Numibian cheetahs are likely to be translocated to Rajasthan.
A final decision will be taken by the Government of India after the expert meeting.
However, scientists want a very cautious approach because what is being reintroduced from Numibia are not the the Asiatic Cheetah but a different sub-species. 
We may soon see the Cheetah in our forests
As things are moving in the right direction, I am sure Cheetah will soon be reintroduced in our forests.